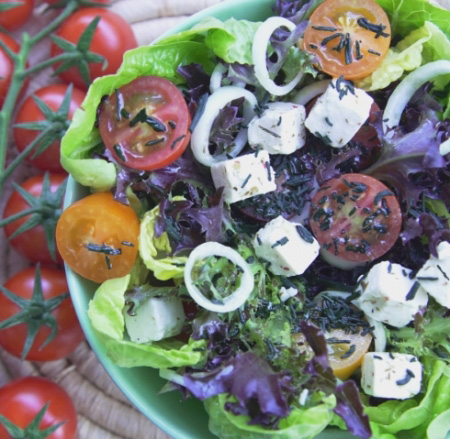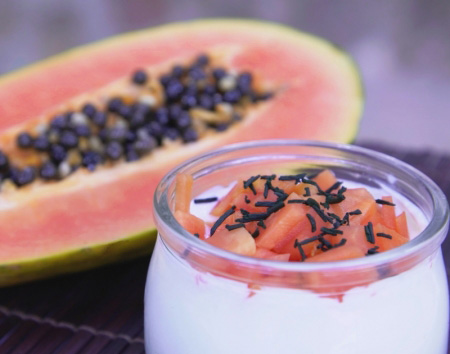 100% Pure spirulina nibs - produced in Spain
from
Description
High quality spirulina in nibs format. New! 100% pure and natural, produced and certified in the Natural Park of the Serra Calderona (Valencia, Spain). Thanks to its unique low temperature drying, we preserve its high content of essential nutrients: multivitamin complex, complete vegetable protein, essential fatty acids (omega 3, 6), minerals, SOD enzyme, antioxidants, trace elements. High iron content easily absorbed.
Composition: 100% pure spirulina
Origin: Spain
Raw product (drying <40ºC)
General infomation
Composition of our pure spirulina nibs:
Complete vegetable protein
(contains the 8 essential amino acids),

minerals

(calcium, magnesium, phosphorus, potassium),

essential fatty acids

(Omega-3, Omega-6),

fibers

,

trace elements

(manganese, zinc, iron (the

foodstuff with highest content in iron

)),

SOD enzyme

(role in neutralizing free radicals),

antioxidant phyto-pigments

(Beta-carotene, xanthophyll, chlorophyll, phycocyanine, zeaxanthin).
A complete food with few calories. Here we provide the complete nutritional analysis of spirulina and its benefits.
It provides energy, vitality and well-being. Ideal for supplementing diets. Highly recommended for vegetarians and raw vegans, athletes, people with an active life and people in a period of temporary tiredness or anemia in iron, children and adolescents.
Our spirulina in nibs (or crunchy) is produced in Spain, in the Natural Park of the Serra Calderona (Valencia).
We cultivate it with pure filtered water along its route in the Natural Park, with high mineral content. It is then harvested early in the day when its bioactive ingredients content is at the highest. It is then gently
dehydrated at a low temperature
to respect its exceptional nutritional composition. This results in a very high quality spirulina with unbeatable freshness (after harvest, customers usually receive spirulina 1 or 2 weeks after production only, compared to industrial spirulina arriving on store shelves with several months of transport and warehousing, see transit times). The proof of its purity and intact composition is the marvellous turquoise blue colour that it gives off after a few minutes in contact with water: it demonstrates the presence of phycocyanin, the spirulina's natural blue pigment and a powerful cellular antioxidant.
More versatile than spirulina powder (the powder format means that it has undergone a high temperature "spray dry" drying at 180ºC and the consequent loss of nutrients and altered flavor), spirulina nibs are Ideal for making smoothies, juices, etc. but also to complement your favorite salads and dishes (muesli, morning toast, yoghurt, etc.) : its mild flavor and crunchy texture will delight you!
Recommended for the whole family.
Our commitment:
Spirulina produced in Spain, Grown in pure and high quality water, Harvest made early in the day when the content of active ingredients is the highest, Gentle dehydration at low temperature controlled in our laboratory (maximum 35 º C) to preserve its nutritional wealth, Certified by the brand Natural Parks of Valencia, HACCP quality control system, Respect for the environment, Food packaging of recyclable materials, Transparency with the visit of our facilities, Much dedication and love for a high quality production.
How to consume it?
In regular consumption, we recommend 3 to 5g per day (1 to 2 teaspoons).
In more intense consumption (sportsmen, changes of season, anemic state or of punctual tiredness), it is recommended from 5 to 8g per day (2 to 3 teaspoons) during 2 to 3 months.
Spirulina nibs are ready for consumption and enjoyment!
The "trick" of the house: if you like spirulina powder, the best way to get it is to grind the nibs in Ecospirulinas mill. Thus you get fresh spirulina powder of the best quality, which is not oxidized by air and with a very pleasant taste!
Quality
Produced according to European food safety regulations, it offers all the desired health and quality guarantees: all the materials used for its cultivation are of food quality, the dehydration of the product is carried out in our laboratory under a controlled atmosphere at low temperature to preserve the nutritional composition of spirulina. The result is a crude product with a pleasant taste and a crunchy texture.
Bags of 20g, 80g, 400g with zip closure. 100% natural spirulina: no additives, no preservatives, no colorants, no pesticides, no GMO.
Contraindications
Spirulina as an unprocessed natural food has hardly any contraindications, but if you have any type of intolerance or allergy, it is best to consult your doctor. Its high iron content makes it not recommended for people with excess iron in the blood (hemochromatosis).
It is not cultivated with sea water so it is not a problem to have it for people with hyperthyroidism.
Conservation:
2 years in a dry place and protected from light. If you wish to change the packaging (the Ecospirulina bag is hermetic), you can keep the spirulina in a dark and hermetic glass jar.
Origin:
Serra Calderona Natural Park (Valencia), Spain.
Highly biodigestible, spirulina nibs is ready for consumption!


Still don't know spirulina? Please read our mini guide to know more about spirulina.



Environment
The cultivation of Ecospirulina is highly sustainable and is located in an unbeatable natural environment.
Our production is certified by the Serra Calderona Natural Park.

Ethics
We produce high quality food including all the human values ​​that we want to foster in a modern society. For this we want to be 100% transparent, we work for food sovereignty and the development of the rural environment. No cheat.

Solidarity

activity
As federated producers, we are committed to allocate 2% of our sales to the development of serious spirulina crops in disadvantaged areas of the world.

Telephone

service
Always be a pleasure to serve you.
Monday to Friday from 9 a.m. to 8 p.m.
46119 Náquera
Valencia - Spain

Fast

shipping
Free postage
Shipments leave the next day at your request and with a 24 Hour Delivery service in Peninsular Spain.
FREE SHIPPING ON ORDERS ABOVE 49€ (SPAIN)